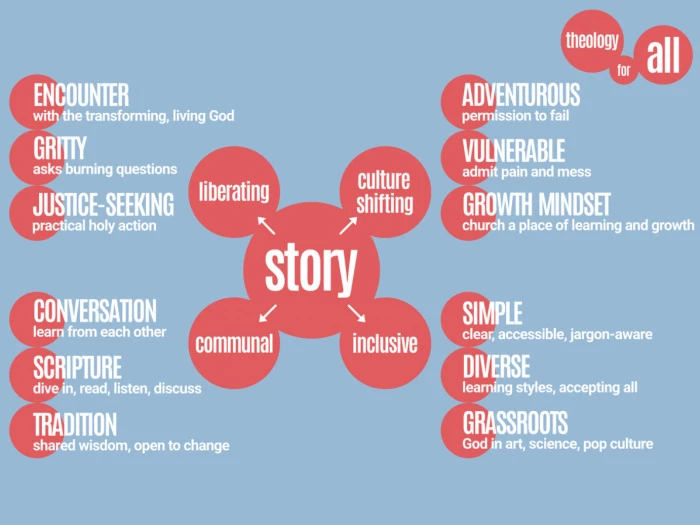 Are you a keen storyteller? Have you ever realised the impact telling stories has? Last year the Methodist Church conducted a range of interviews with Methodist folk of all backgrounds and they have now put what they learnt into an image (attached). The central theme is a Story and the fours corners demonstrate what is the main effect it has on the listener:
the liberating power of articulating our encounters with God,
the cultural shift in the church that a story-telling approach might foster,
the natural inclusivity of story-based theology,
sharing stories together in conversation with scripture and tradition.