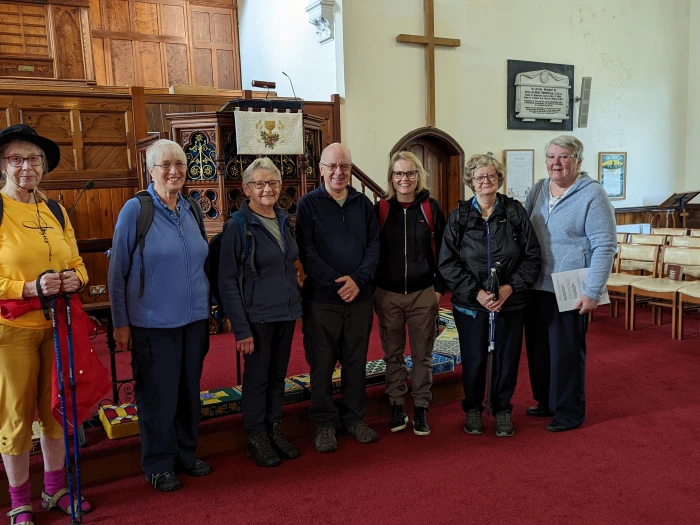 It has been an eventful pilgrimage this year when we decided to walk from Bowlees Visitors center to Stockton-on-Tess. over 4 days. Hopefully you have been able to follow us walking via District Facebook page?
During the pilgrimage we were reflecting upon what it is that God requires of us in the face of ever growing inequality; a cost of living crisis; war in Europe; hostility to refugees; the ever present reality of global heating, and the cynical weaponisation of culture wars to stoke division – to name just a few of the many issues that confront us.
We spent time worshipping at certain points on the trail helped by a very warm welcome by many different Methodist Churches and CofE churches along the way. We learnt that we are still united as Christians for a common cause and we need to take up opportunities to hear one another's stories.